Karla Carrillo Thong Bikini!
Ok the trust is its not my brand. However I did buy it and that is my ass showing in it, so that for sure is a Karla Carrillo Thong Bikini! You just cant mistake that ass. Or can you? If you can then you have not spent enough time looking at sets of me in a thong bikini! I actually have a couple that were shot on a private beach in Mexico. I know that you will love the photos. My ass really does look amazing as you can see in the photo below.
Click the image to see this photo set in my members area.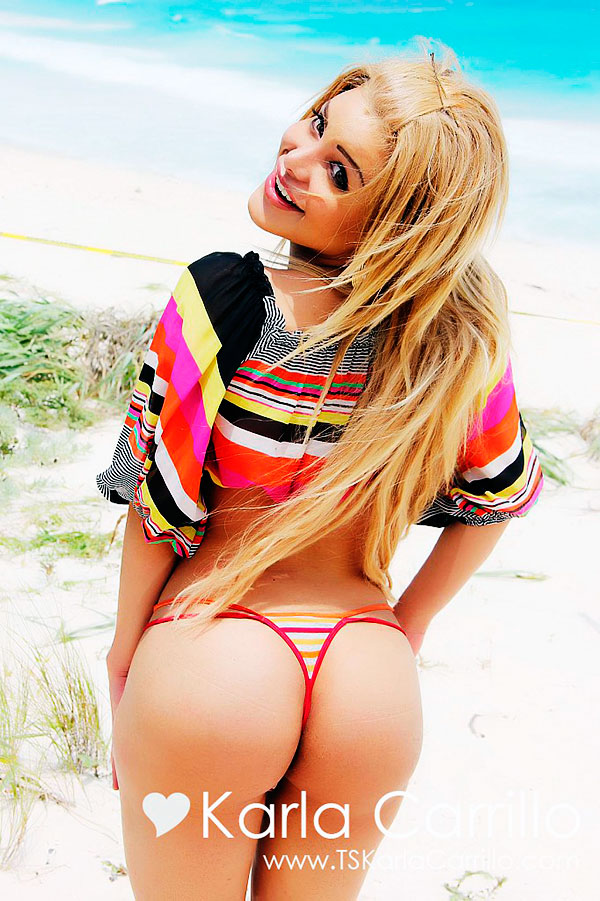 For those of you who already know about me and have visited this site or my website welcome back. For those of you who do not know my but love a sexy Bikini, start clicking I am waiting for you!
Otherwise if you want to surf this site more, you can. See me in other Hot Lingerie.
Furthermore guys  you can check out a hot profile page on the TChicks.com chat board. This is Karla Carrillo the babe you know and love.